Ogłoszenie numer: 6231936, from 2022-01-03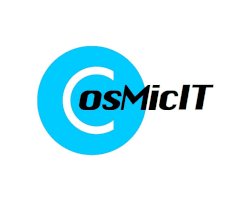 As one of the leading local businesses in Europe, we attribute our reputation to the lasting customer relationships we've developed throughout the years. We believe that all of our customers deserve the highest level of service, and we are committed to providing just that. Get in touch today to learn more.
Integration Architect
Location: warmińsko-mazurskie
Job description
Enable and empower individuals to imagine and invent new possibilities
Helping Organizations take the Data to Insight Leap
Customer Experience First
Lead by Example
Act with Integrity
Requirements
Hands on development experience on IBM IIB
Experience in middleware technology – IIB, DataPower, SoAP, XML, Web Services, Web Service Security, etc.
Good communication & collaboration skills
Good-to-Have  
Strong experience in design and solution of integrations
Added advantage – Agile ways of working
Desired Competencies (Technical/Behavioral Competency)
Responsibility of / Expectations from the Role
Should have worked in IBM IIB
Leading the technical discussions during requirement gathering and refinement
Should be able to demonstrate that s/he has hands on experience in SOA services on IIB platform
Efficient problem solving and troubleshooting skills.
Write high-performance, reusable code
Experience with testing frameworks
Troubleshoot, debug and upgrade software
Good logical and analytical skills & Strong communication skills
Good Delivery experience in Agile process and developing code and related artefacts
Experienced in working in an onsite-offshore delivery model
Please add the following clause: I agree to the processing of my personal data for the needs necessary in the recruitment process.
APLIKUJ TERAZ
Zobacz podobne oferty
Firma: Avenga
Lokalizacja: warmińsko-mazurskie
---
Researching new technologies to optimize the current solutions and to make them sustainable for the future, applying in-house standards and market best practices. Assistance in finding the best tech solution among all possible...
---
Firma: Avenga
Lokalizacja: warmińsko-mazurskie
---
WAYFIND-R is a global registry prospectively capturing linked next-generation sequencing (NGS), treatment and outcome data from cancer patients diagnosed with a solid tumour, to address the evidence gaps that have resulted from...
---
Firma: Avenga
Lokalizacja: warmińsko-mazurskie
---
TIGER - Simplifying discovery portfolio management with a single source of truth model What is Project Tiger: Single unified system across all pRED functions from LIGo to Ph0Go Functionality for easy planning of different...
---